"1,000 Books Before Kindergarten"
Read books from the library and
any other books of your choice & keep a record –
before you know it – bam!
You have read 1,000 books!
The library offers prize incentives
and a grand prize to preschoolers who read
1,000 Books Before Kindergarten!
1 book a night=
365 books in a year
       730 books in two years

                  1,095 books in three years!!!
~~~~~~~~~~~~~~~~~~~~~~~~~~~~~~~~~~~~~~~~~~~~~~~~~~~~~~~~~~~~~~~~~~~~~~~~~~~~~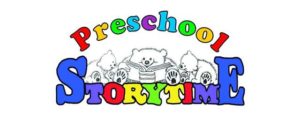 Preschool Classes
– stories, interactive learning,and more – 
The library partnered with
Parents as Teachers (aka "Cookie Bookie Club")
for more than twenty five years!
The program dissolved in 2016 so we
are bringing Story Time back in 2017!
We have had several parents volunteer to help with Story Time,
which really shows the kids that reading is important to adults as well!
Story Time Classes take place every third Monday from 10:15 am to 10: 45 am at the library.  Parents and caregivers may enroll their preschoolers at anytime and attend whenever possible.  Provide a phone number for texting and we will remind you the day before Story Time! 

~~~~~~~~~~~~~~~~~~~~~~~~~~~~~~~~~~~~
Backpack Kits
Visit the library to snag a 6 x 6 Backpack Adventure Kit for ages 2 – 8!

What is 6×6?  =

The Six Skills:




Have Fun with Books




Notice Print All Around You




Talk, Talk, Talk




Look for Letters Everywhere




Tell Stories About Everything




Take Time to Rhyme


This program emphasizes the 6 skills
that parents & caregivers can help children develop,
before they learn to read,
at about the age six.


Each 6×6 Backpack contains books




and other materials with a similar theme.



……………………………………………………………………………………………………………………………………………………………………
Teen Tech CLASSES

Digital Cameras/
Computers/Tablets/
Smart Phones/
Please contact the library to a

rrange a time to partner

 with our Teen Volunteers who will provide computer & digital resource 

help for Seniors.
………………………………………………..
Summer Reading Club
Summer Reading begins on the last day of school every spring. Our program is for all ages! Summer Reading is sponsored by The Jetmore Public Library, Jetmore Recreation, Southwest Kansas Library System & Friends of the Jetmore Public Library.
We participate in the National Collaborative Summer Reading Program.
Looking ahead: 2018 Summer Reading: Music  Libraries Rock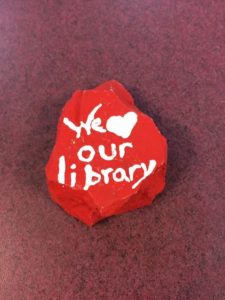 2019 Summer Reading: Space  A Universe of Stories
Space in 2019 will celebrate the 50th anniversary of the first man on the moon.


.~.~.~.~.~..~.~.~.~.~.~.~.~.~.~..~.~.~.~.~..~.~.~.~.~.~.~.~.~.~..~.~.~.~.~.~.~.~.~.~..~.~.~.~.~..~.
……………………………………………………………………………………………………………………..
Girl Power!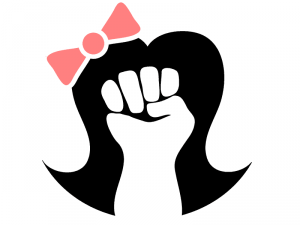 e

mpowering girls age 9 – 12
promoting confidence, leadership & social skills,
academic performance
 & self-esteem



.……………………………………………………..…………………………………………………………………………………………………………………………………………………
Library, Lunch & Learn

find out what's happening at the library –  our feature programs, discussion, book talks, book clubs & more
…………