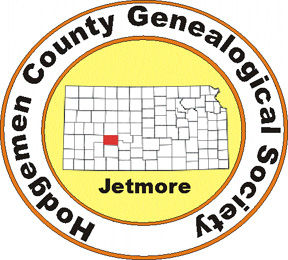 The library will be happy to assist with genealogy requests.
We forward your inquiries or contact information on to members of the Hodgeman County Genealogical Society.
A wealth of Hodgeman County Genealogy holdings are available at the Jetmore Public Library.

Hodgeman County was organized in 1879, and was originally spelled "Hodgman", after Captain Amos Hodgman, killed in the Civil War.  Later, through clerical error, the misspelling was entered in statutes, thus the county's legal name became "Hodgeman."
Jetmore is the county seat.  Other communities within the county include Beersheba, Bosse, Duncan's Crossing, Gray and Orwell.