Summer Reading starts June 7 – join us at the library for our Kickoff event featuring Denise Gard and her talented Border Collies, Joey and Kira from Colorado Springs! The fun begins at 2:00 pm followed by Summer Reading registration after the show. This a free family event! Summer Reading begins here!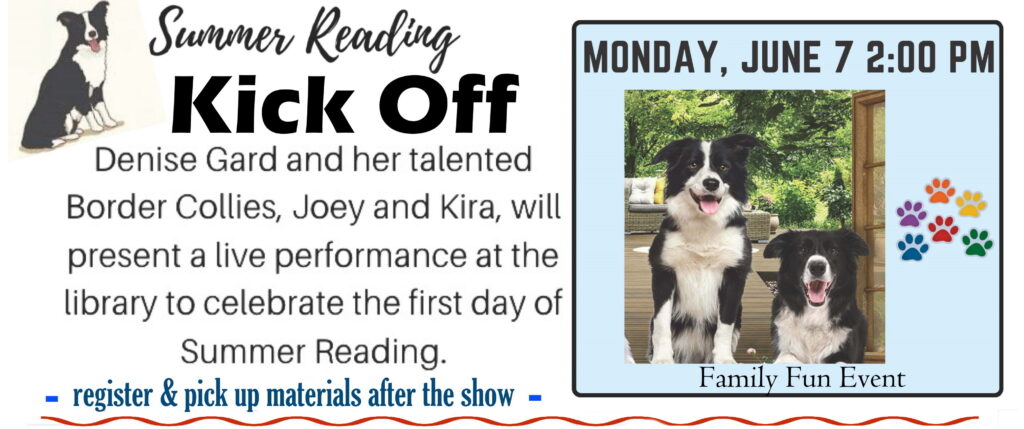 Tuesday, June 15 at 1:30 pm
Kansas Wetlands Education Center

Wednesday, June 23 at 2:30 pm
Mad Science from Edmond, OK

Thursday, July 1 9:30 – 10:30 am
Donuts with Grownups
Stories, Crafts, Photo Booth, Door Prizes, and DONUTS!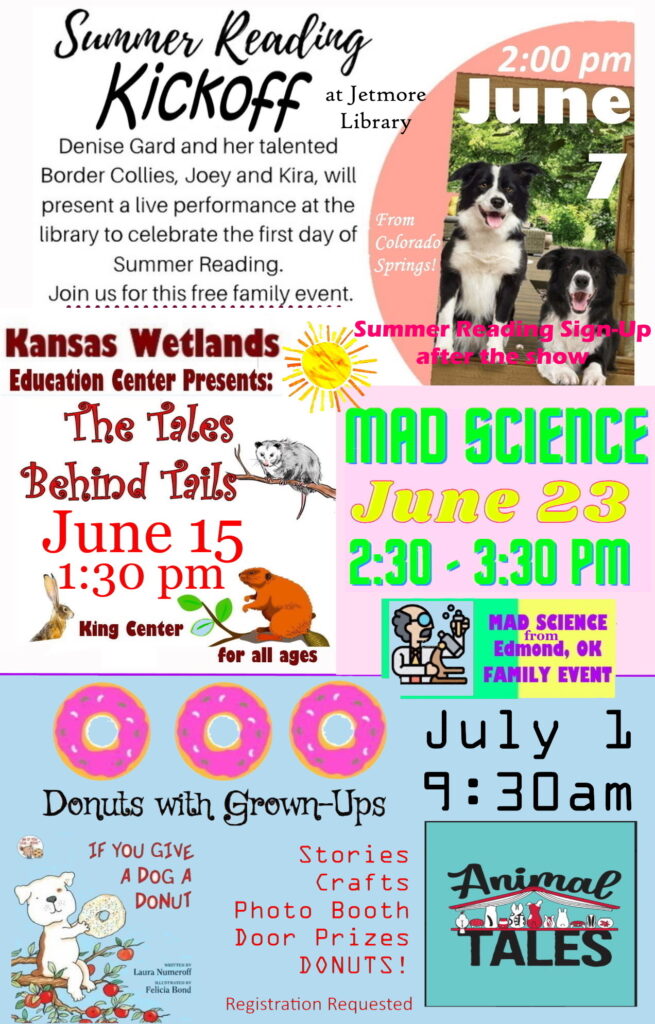 Tails and Tales 2021 Summer Reading Program
Amazing Creatures