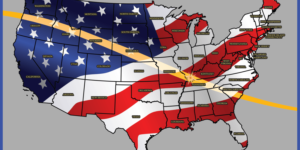 The Great American Eclipse
Monday, August 21, 2017
Free Eclipse Safety Glasses
at the Jetmore Public Library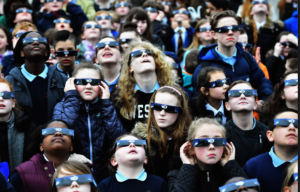 "1,000 Books Before Kindergarten"
Read books from the library and
any other books of your choice & keep a record –
before you know it – bam!
You have read 1,000 books!
The library offers prize incentives
and a grand prize to preschoolers who read
1,000 Books Before Kindergarten!
1 book a night=
365 books in a year
       730 books in two years

                  1,095 books in three years!!!
~~~~~~~~~~~~~~~~~~~~~~~~~~~~~~~~~~~~~~~~~~~~~~~~~~~~~~~~~~~~~~~~~~~~~~~~~~~~~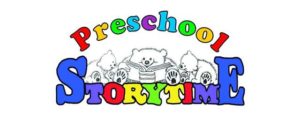 Preschool Classes
– -stories, crafts, and snacks – –
The library partnered with
Parents as Teachers (aka "Cookie Bookie Club")
for more than twenty five years!
The program dissolved in 2016 so we
are bringing Story Time back in 2017!
We have had several parents volunteer to help with Story Time,
which really shows the kids that reading is important to adults as well!
Watch for our announcement of our new Story Time Classes coming soon!

~~~~~~~~~~~~~~~~~~~~~~~~~~~~~~~~~~~~~~~~~~
Backpack Kits
Visit the library to snag a 6 x 6 Backpack Adventure Kit for ages 2 – 8!

What is 6×6?  =

The Six Skills:




Have Fun with Books




Notice Print All Around You




Talk, Talk, Talk




Look for Letters Everywhere




Tell Stories About Everything




Take Time to Rhyme


This program emphasizes the 6 skills
that parents & caregivers can help children develop,
before they learn to read,
at about the age six.


Each 6×6 Backpack contains books




and other materials with a similar theme.



<<<<<<<<<<<……………………………………………………………………………………………………………………………………………>>>>>>>>>>>>
Teen Tech CLASSES
Please contact the library to
         arrange a time to partner
           with our Teen Volunteers
               who will provide 
                             computer & digital resource
         help for Seniors.
…………………………………………………………………………………………………………………………………………………………………………………………………………….

Summer Reading Club



Summer Reading begins on the last day of school every spring.
Our program is for all ages!


Summer Reading is sponsored by
The Jetmore Public Library,
Jetmore Recreation,
Southwest Kansas Library System
& Friends of the Jetmore Public Library. 


.~.~.~.~.~..~.~.~.~.~.~.~.~.~.~..~.~.~.~.~..~.~.~.~.~.~.~.~.~.~..~.~.~.~.~.~.~.~.~.~..~.~.~.~.~..~.~.~.~.~.




Our

2017 Summer Reading Theme is

:


BUILD A BETTER WORLD




The program begins May 17 and ends June 14.


The activities at this family-friendly program
will be based on the Build A Better World theme.
Attendees may participate in a variety of crafts,
skill building exercises, games,
and construction activities
that will motivate them
to make the world a better place.


Each week will feature something differe

nt!!




Week one: May 17 to May 23


Week two:  May 24 to June 6
Week three:  June 7 to June 13
Last day: June 14
Even when our program is over,
we urge you to designate an hour a day just for books,
and set aside a time – at least once a week –
to visit the library and keep reading all summer long!!
Pick up a Summer Reading Schedule at school or at the library and sign up to be in our Summer Reading Club beginning May 17.


Follow this link for full details:


Summer Reading at Jetmore Public Library flyer
.~.~.~.~.~..~.~.~.~.~.~.~.~.~.~..~.~.~.~.~..~.~.~.~.~.~.~.~.~.~..~.~.~.~.~.~.~.~.~.~..~.~.~.~.~..~.~.~.~.~.
Special Summer Reading Events: 
Monday, June12   
Puppet Show




for ages Preschool through 2nd grade (caregivers & older siblings are welcome!)




The puppet show begins at 10:00 am in the King Center.




We will have a craft station and  




audience members are invited to join us afterward for


Muffins with Mom and

Donuts with Dad






 

xxxxxxxxxxxxxxxxxxxxxxxxxxxxxxxxxxxxxxxxxxxxxxxxxxxxxx
Wednesday, June 14 is


Flag Day





and the final day of our Summer Reading Club.




We will be having a reception at the King Center, making patriotic crafts,  and awarding prizes.



……………………………………………………………………………………………………………………………………………………………………………………………………..
Girl Power!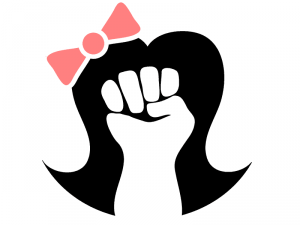 e

mpowering girls age 9 – 12
promoting confidence, leadership & social skills,
academic performance
 & self-esteem



.……………………………………………………..…………………………………………………………………………………………………………………………………………………
Library, Lunch & Learn

find out what's happening at the library –  our feature programs, discussion, book talks, book clubs & more
…………